Main Page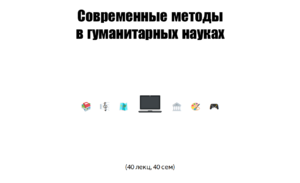 This MediaWiki installation is the organisational backbone of our DH lectures and seminars.
If you want to send an e-mail to all lecturers please use digital.humanities.hse(at)gmail.com.
Overview and slides for all sessions (also from prior semesters) can be found here.
Schedule for September to December 2018
An alternative list with links to material is here (in Russian, curated by Danya).
Archive
Getting started